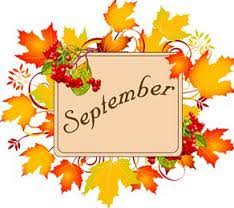 Back to School is here! Summer is sliding int Fall. Everyone is getting organized, signing up for classes for their children and themselves. And the Canadian Thanksgiving is just over the horizon.
If you happen to be looking for writing type classes check out  http://www.rwakissofdeath.org/coffin 
August has been an interesting month, kind of a mixture. I had issues with my Shiba Inu dog, which I posted about on my blog. She started to have seizures, but I think I have her stabilized. I had a few personal issues, so I've been getting tests done – nothing serious. I did get a little writing done, but for some reason I haven't been able to focus on one book. I keep going from one to another on three books. So, I sat down, looked at three books and made a decision to finish one. The one that should be the quickest to finish is Death Southern Style -so I'm going to try and write every day and get it finished this month. Wish me luck. Then I can move on to the next one.
Here's a short Blurb from Death Southern Style.
(I posted an excerpt in my newsletter.)
When Julie Dupré is told about her mother's murder she's in shock. Why would anyone shoot Perrine, and in her own home? She didn't have anything valuable to steal. And everyone loved her. Julie takes a leave of absence from her career as an interior designer in New York and heads home to New Orleans to find out how Perrine died, and why. Now someone is trying to kill her.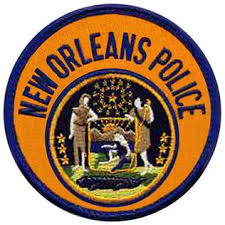 Detective Connor O'Reilly is assigned the case he finds no one is investigating the murder. It's being swept under the carpet. He wants to know why, but he's being stone-walled by higher authorities.
Connor and Julie come together to unravel the secrets behind the murder and find themselves delving into dark secrets from the past. Can they prevent another murder and expose the hidden truth?
---
I finished my newsletter and it's gone out. If you're not on my list sign up. It includes writing info, guest authors, recipes and it only goes out four time a year.
I also blog twice a week. I do guest posts, usually on Thursday so if you'd like a spot, let me know. And one Saturday we do a group blog.
This month you can also find me at:
On September 21 the group blog will be talking about – "Has an event in your life, or that of someone you know, or one covered in the news, ever worked its way into one of your stories?"
September is going to be a busy month for me. I'm blogging on several romance authors' blog sites. I'd love to have you drop by, say hi and check out their authors' blog pages. See the dates below.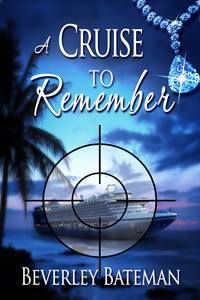 Enjoy the official start of Fall.