Can you believe it's October? Fall is officially here. In my part of the country I feel winter is also here. On September 29 we had a major snowstorm, freezing cold, high winds and over a foot of snow. Here's the view of my backyard. It's starting to warm up, slowly but the snow isn't gone yet.
I'm Canadian so we have Thanksgiving in ten days, the second weekend of October. I'm planning Thanksgiving dinner. Then it's Halloween. And then we leave the cold north and head south. But before then I have so much to do – and that includes writing. I am busy editing Death Southern Style an would love to have it to my editor before we leave. And then I'd like to write a short novella. I'm taking a class on writing the romantic novella right now.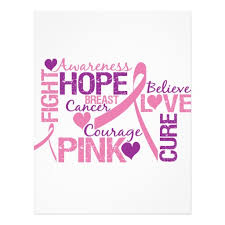 I did a BIAW in September. I'm working on my second half of the year goals, actually, my last third of the year. I can't believe I'm running out of time this year – again. October is Breast Cancer. It's personal to me. I'm blogging about it. I also have lots of great authors and some interesting topics, plus breast cancer and mammograms. Click on my blog on my website and check out my blog site. I'd love to have you leave a comment. And if you'd like to be a guest send me an email or post on my blog.
I'm hoping to get a cover design for Death Southern Style by the end of the month so I can do a cover reveal next month. And have the book up for sale by the end of November.
Now it's back to editing, start packing, taking care of my aging dog (over sixteen years) who has start having seizures. I've got her on Vitamin B1 and B6, a calming medication and BD oil. It seems to be working. And I have to plan Thanksgiving dinner.
Canadian Thanksgiving is turkey, dressing, sausage meat, mashed potatoes and gravy, green beans, cranberry sauce and pumpkin pie and whip cream.
I make my own cranberry sauce, so I thought I'd share the recipe with you.
Cranberry 'N' Cot Relish (Makes 4 cups)
3 cups raw cranberries
1 cup sugar
1 (28-ounce) can apricot halves
1/3 cup rum
Measure cranberries into 13X9X2 inch baking dish; sprinkle with sugar.
Cover with foil and bake in a slow oven, 300 deg. F for 45 minutes.
Drain apricots, reserve ½ cup of syrup.
Remove foil and add drained apricots and syrup.
Cover and return to oven, bake an additional 15 minutes.
Stir in rum.
Cover and chill
Happy Thanksgiving to all my Canadian friends and Happy Halloween everyone!