October has arrived and so has the second wave of Covid, apparently. 
Along with the usual flu. 
I'm one of those snowbirds and usually head south for the winter but the Canada/US border is still closed. The general belief is that it won't open until the new year. So, I'm trying to prepare for winter and the cold weather and snow. I sort of hibernated during the summer, creeping out in my mask, doing necessary grocery shopping, doctor and dentist appointments and a few errands. We're actually lucky in my town. We've only had a total of 84 cases of Covid, but we still need to be careful. 
Knowing there's a new and serious disease out there you could catch or spread to others, sort of ruins the things you would normally be doing. So, you cook, bake, and eat and maybe walk the dog – and gain weight and become a slug. Writing becomes difficult because there's no motivation. 
Low level depression becomes the norm for many of us. At least that's how it's worked with me. 
And now they're saying I can't even go where it's warm. Sigh… 
I can't keep being a slug for another four or five months. Shoulders back. Tomorrow I buy a treadmill and start a healthy exercise plan with light weights and stretching. Chocolate and ice cream are banned from the house and back to fruits and veges. 
And I will write, even a page every day. I have a novella I want to write and Lydia's story I want to finish. 
I don't drive in snow and I don't want to walk in snow and ice because of the chance of falling - so it's hibernation with a treadmill. I'm going for a productive October. 
Hopefully yours will be productive as well. 
Here are the links to order.  
And here's an excerpt from By Design 
On the way to the shower Evie heard a car. She detoured to the window, opened the curtains slightly and watched two limos pull up beside the hospital. Nine or ten people got out and disappeared into the back wing. They appeared to be both men and women. Most of them carried small black bags. The limos backed up, turned around and left. 
Now what would all those people be doing going into the hospital? They didn't look like patients. What else could they be? They were obviously going to be there for a while since their transportation had left. 
They'd gone into the back wing; one of the wings Evie hadn't been shown Evie let the curtain close. She chewed her lower lip and tried to figure out what they might be doing. Her mind was a total blank. 
In the shower she let the hot water pulsate against her skin and turned so the water hit directly at the base of her neck. It might help to wash away some of the stress. 
She glanced out the window again. This time an ambulance slipped quietly through the dusky night. It slid up to a large door down from where the other group of people had entered. Evie couldn't resist. She stood to one side so she wasn't reflected in the light and let the curtains almost close together so she wouldn't be noticed. She watched the ambulance attendants open the back door and remove a stretcher. They carried it inside. By the shape, it appeared to be a body under the covers. She couldn't tell if it was a man or a woman or even if it was dead or alive. 
Things got more curious. Evie was sure there was probably a good explanation, but what kind of surgery would they be doing on someone brought in by ambulance out here? To the best of her knowledge, they didn't have staff working in the operating rooms at night. Warren said he worked nights. She should go down and ask him what a group of people and a body did at night. 
Evie turned away from the window. A scream pierced the air. A chill ran down her spine. She stopped and listened. It wasn't repeated. She wasn't even sure if it was human. It might have been an animal. Maybe a wild animal. 
What was really going on here? She felt like she should do something, but what? She didn't know what it was or even where it came from. She couldn't phone anyone. There really wasn't much she could do. 
A residual chill still claimed her body as she buttoned her blouse. Her mind tried to figure out what was going on at the hospital. She'd ask Warren about it next time they talked. 
It wasn't just her overactive imagination. That scream had been for real. Something unusual was going on and they didn't want people to know about it.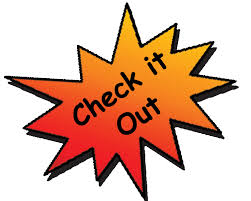 You can follow me and check out where I'll be this month – and some have giveaways:
October 16
Trick or Treat Book Bonanza on N. N. Light's Book Heaven with giveaways.