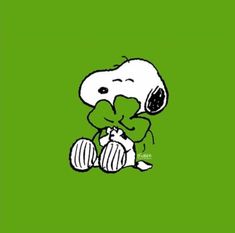 March is The Ides of March, Women's History Month, Pi Day and St. Patrick's Day and the first day of spring.
Saint Patrick's Day, or the Feast of Saint Patrick, is a cultural and religious celebration held on 17 March, the traditional death date of Saint Patrick, the foremost patron saint of Ireland.
The Ides of March was a day in the Roman calendar that corresponds to 15 March. It was marked by several religious observances and was notable for the Romans as a deadline for settling debts.
March is Women's History Month – commemorating and encouraging the study, observance and celebration of the vital role of women in American history.
Pi Day celebrates mathematics on March 14th (3/14) around the world. Pi (Greek letter "π") is the symbol used in mathematics to represent a constant — the ratio of the circumference of a circle to its diameter
It feels like we're racing through 2020. And I'm still working on my first goal of 2020 – Finish the Damn Book. I am writing and editing and within a few pages of writing The End. It will be sent to my editor on March 3rd. And my goal will be met. Whew! Finally. It was supposed to be finished last September/October. I've never had this much of a challenge finishing a book. Like I said previously, I'm beginning to wonder if this book is meant to be written. And yet I love the book, it's characters and its premise. I hope you will, too.
The next task will be to edit the book when I get it back and send it off for formatting. I'm hoping that part goes quickly. Once I get time frames from everyone, I'll put the book up for pre-order. Once it's gone for editing, I want to get back to working on The Foundation – Lydia's Story. The pressure's not on as much for that one. I have a couple of months to work on it. We'll also be packing and heading back home this month. Hoping the winter weather is gone by then.
We also adopted a rescue dog in late February. He's a nine-year old, very obese Bichon cross who has been on the streets for awhile. His fur was totally matted so he had to be shaved. So, we're working on some of his health issues, putting him on a diet and getting him adapted to our life – or maybe us to his. He has the sweetest personality.
I've cut back on promotion again this month because I want to finish Death Southern Style and start promoting it. That's my story and I'm sticking to it.
I'm on the March Countdown on The Red Carpet at https://www.redcarpetfiction.com/
March 22 - Group Blog – start at https://beverleybateman.blogspot.com/and this month  the topic is 'What draws you into a story?'
Check out my blog and meet some great authors with their new books and other information at  https://beverleybateman.blogspot.com/ and I'd love to have you post your comments and thoughts.
And my newsletter will be out this month. Check it out. This month I have Stacy Juba, of Shortcuts for Writers who is releasing an online course March 6 that she expects to save writers time and money on the editing process,  as my guest.