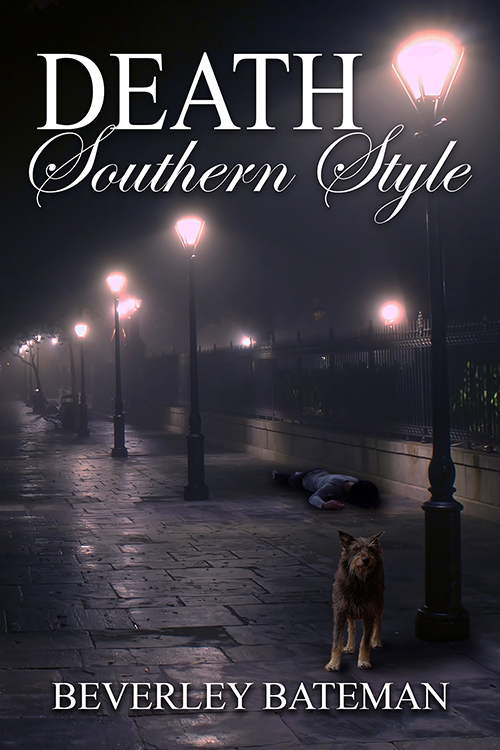 Born and raised in New Orleans Julie Ann Dupré senses things other people don't. She's living in New York when she's told her mother has been killed in an attempted robbery, which is odd because Perrine didn't have anything valuable to steal. Julie Ann comes home to find the truth and discovers there's a family secret, hidden for years. She searches to find the real reason for her mother's death. Now someone is trying to kill her. Will her psychic senses, a little dog and a detective keep her safe?
Detective Connor O'Reilly, a native of New Orleans and comes from a family of police. He's an honest cop but realizes there is corruption in the division. He meets Julie Ann at her mother's house and is immediately attracted to her. After telling her about the attempted robbery he checks into the case and finds no one is investigating the death. Julie Ann deserves the truth and he wants to know what really happened. He starts a thorough investigation. He's warned off the case and then he receives a death threat.
Julie Ann and Connor work together to unravel the real reason behind Perrine Dupré's murder, Julie Ann's mysterious past, and why people want her dead, while developing their challenging relationship. Can they both survive? And what about their relationship?
Excerpt
Julie Ann pulled out her cellphone and slowly punched in the number.
"New Orleans Police Department, how may I direct your call?"
"Sheriff Tozer, please?"
"Thank you. Please hold."
She clutched the phone. Heaviness filled her body. Exhaustion and emptiness from crying filled her body.
How could this have happened?
"Sheriff Tozer."
Julie Ann swallowed twice before speaking. 
"Sheriff Tozer, may I help you?"
"I hope so. My name is Julie Ann Dupré, I was given your number."
"Yes, ma'am?"
"Perrine Dupré, she was killed yesterday."
"Oh, right, the old lady shot by a burglar when she returned home after shopping."
"By a burglar? Are you sure?"
"Yes, ma'am. That was the motive."
"What was taken?"
"We're not sure. It's possible she startled him before he took anything. He ran off right after he killed her."
Julie Ann closed her eyes.
"Ms. Dupré? Ms. Dupré? Are you still there?"
"We have started the boarding for Flight 5868 to New Orleans."
"Yes, I'm here."
"Will you be coming down to New Orleans?"
"What? Yes, I'll be there this afternoon." Julie Ann dropped her phone into her purse, stood up and proceeded to the boarding gate. 10
Her mother was really gone. But shot by a burglar? Everyone in the area knew her mother and she had nothing worth stealing. It didn't make sense. There had to be another reason. Why would anyone kill Perrine?