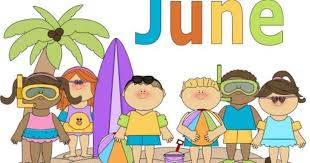 We had a huge snowstorm last week for two days and about seven or eight inches of heavy wet snow. Followed by several days of cold, windy, rainy days. Our last lockdown is starting to open up June 1st.  
WE raced home last March 20th to cross the Canadian border before it closed. And it's been closed ever since. I've done quarantine, isolation, masked, shutdown and social distanced. It's been fourteen months. Between Covid and a cold winter I've been affected like so many other people. I'm hoping with summer approaching I'm going to get back on track. I'm beginning to feel more motivated. Enough that I've set up at schedule for the next month. I've rethought Lydia's story and come up with some draft notes. That's a good start. And I plan on writing one hour a day for four days a week. Not lofty goals but more than I've done for quite awhile.
I also plan to edit Death Awaits, one hour a day four days a week. Since I haven't managed any amount of successful writing for a long time, I'm hoping these are reasonable goals and I can fit them in with summer activities like gardening.
I'm hoping my muse is also ready to put in an occasional appearance and help me with writing Lydia's story.
I'm still having issues with motivation and difficulty in focusing. I don't have a new book or one even close at the moment, but I'm hoping to change that soon. In the meantime, check out my website and my published books.

---
This month, again, my PR is being cut back again. I'm hoping to put my energy into writing instead.


I am doing a book tour with Silver Dragon June 14 to July 14.
https://www.silverdaggertours.com/tour-sign-ups/death-southern-style-tour-sign-ups
I am managing to keep up with my blog and some great author guests. You can still follow me follow me there Tuesday and Thursday at https://beverleybateman.blogspot.com/ for writing tips, hints and guest authors. Check out the exciting authors and their new books this month.
---
Welcome to Summer!