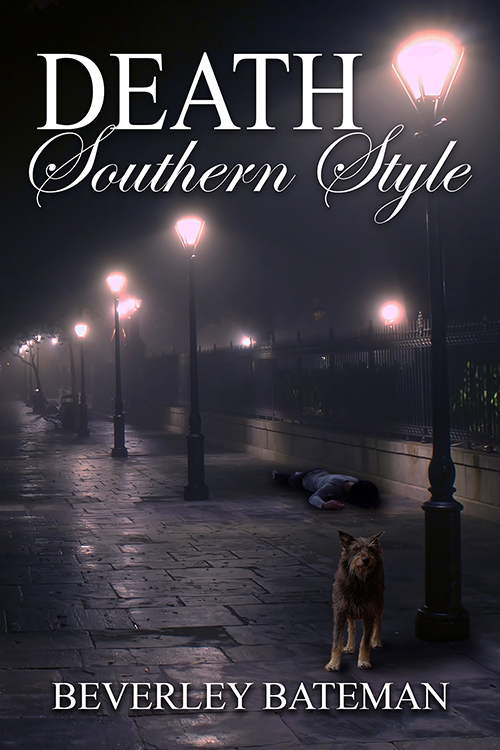 Born and raised in New Orleans Julie Ann Dupré senses things other people don't. She's living in New York when she's told her mother has been killed in an attempted robbery, which is odd because Perrine didn't have anything valuable to steal. Julie Ann comes home to find the truth and discovers there's a family secret, hidden for years. She searches to find the real reason for her mother's death. Now someone is trying to kill her. Will her psychic senses, a little dog and a detective keep her safe?
Detective Connor O'Reilly, a native of New Orleans and comes from a family of police. He's an honest cop but realizes there is corruption in the division. He meets Julie Ann at her mother's house and is immediately attracted to her. After telling her about the attempted robbery he checks into the case and finds no one is investigating the death. Julie Ann deserves the truth and he wants to know what really happened. He starts a thorough investigation. He's warned off the case and then he receives a death threat.
Julie Ann and Connor work together to unravel the real reason behind Perrine Dupré's murder, Julie Ann's mysterious past, and why people want her dead, while developing their challenging relationship. Can they both survive? And what about their relationship?
Excerpt
Juggling her parcels, umbrella and the key Perrine jabbed it in the direction of the lock. Finally, the key found the opening and turned.
Thunder rumbled a little louder, sounding like pins crashing in a bowling alley. Perrine turned the doorknob and froze. 
One of her psychic visions flashed in front of her. Her shoulders sagged. A man stood inside. Her visons didn't lie. She wasn't going to see Julie Ann after all. And she'd miss their regular telephone call tonight, too. 
She wasn't prepared to die. A single tear shimmered down her cheek. Her heart pounded. She clutched her parcels to her chest. Why now? 
Lightning flashed. Thunder crashed again. He waited for her to come inside.  
The vision showed her crumpled on the ground in front of the house. She'd run, but obviously she wasn't going to get far. Even if she managed to escape, they would kill her
eventually. And after tonight Julie Ann would be home. She would also be in danger. 
The family was too rich and powerful. They didn't care about collateral damage or anyone who might get hurt. Had they killed off all the other people involved? Was that why the documentation wasn't important anymore? The birth certificate should have been enough.
There was so much she should have shared with Julie Ann. At least then she would be aware of the threat.
Perrine didn't want to die in the house. It would leave a permanent stain and memory. Julie Ann might never enter the house again if Perrine's body was found inside.
In her mind, Perrine stared into the depths of the house, hands trembled, freezing cold filled her chest. She had to make a decision. He was getting ready to make a move. Perrine dropped her parcels, turned and raced down the steps.
The skies opened wide and lightning flashed across the sky, turning it an electric white. Perrine crumpled to the street. No one heard the shot. An icy shroud of death enveloped over her.
The front door closed. The lock clicked.
She felt no pain, not even when a boot kicked her sharply in the ribs - twice. The feet moved away.
A gate squeaked.
A car engine roared to life.
The phone rang. No one answered it tonight.
Her spirit prepared to leave.