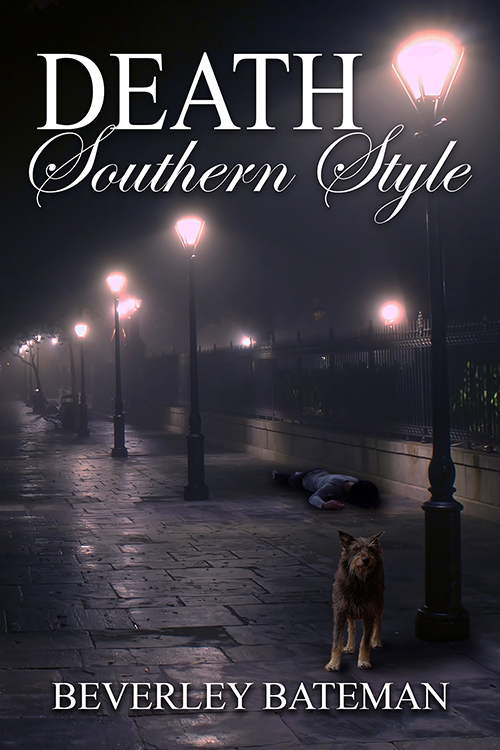 Born and raised in New Orleans Julie Ann Dupré senses things other people don't. She's living in New York when she's told her mother has been killed in an attempted robbery, which is odd because Perrine didn't have anything valuable to steal. Julie Ann comes home to find the truth and discovers there's a family secret, hidden for years. She searches to find the real reason for her mother's death. Now someone is trying to kill her. Will her psychic senses, a little dog and a detective keep her safe?
Detective Connor O'Reilly, a native of New Orleans and comes from a family of police. He's an honest cop but realizes there is corruption in the division. He meets Julie Ann at her mother's house and is immediately attracted to her. After telling her about the attempted robbery he checks into the case and finds no one is investigating the death. Julie Ann deserves the truth and he wants to know what really happened. He starts a thorough investigation. He's warned off the case and then he receives a death threat.
Julie Ann and Connor work together to unravel the real reason behind Perrine Dupré's murder, Julie Ann's mysterious past, and why people want her dead, while developing their challenging relationship. Can they both survive? And what about their relationship?
Excerpt
Connor waited a few minutes before he followed her.
She touched the doorknob. A vision passed in front of her. A man inside stood by the door. There was a flash. Her mother crumpled to the ground.
Julie Ann dropped her hand and took half a step back.
Damn her mother's visions. She'd known he was waiting, and she was going to die.
That's why she ran away from the house. So she didn't die inside. Thanks, Mom.
After a deep breath, Julie Ann opened the door, hesitated and stepped inside. She stopped to survey the room.
An icy cold blasted through her body. It felt like she had floated outside her body.
She could see the room and herself standing there staring at the space by the door where the man had waited. He was fuzzy, not clear enough to describe. She briskly rubbed her bare arms.
"Are you okay?"
She continued to rub her arms. "I will be. It feels cool in here."
"Why don't we do this later? You can stay at the hotel a few more days, or with Savannah."
"No, I'm fine, really. I'd like to go through the house now. I'll stay here tonight."
"Are you sure? Do you think it's wise? If your mother's death wasn't a robbery you could be in danger. They got to you in the hotel."
"I realize that." Julie Ann whispered.
"Julie Ann! Is that you girl?" The voice came from the sidewalk Julie Ann turned back to the door. The solid shape of the older woman limped across the street with the help of a gnarled wooden cane.
"Savannah? Yes. It's me." Julie Ann skipped out the door and down the walk.
"My, you sure are skinny, girl. Don't you take time to eat in New York? Come here, baby." Savannah held out her ample arms.
Julie Ann moved into the circle. Savannah wrapped her tight and held her for a long time.
Julie Ann found comfort for the second time in days.
"I'm so glad you're still living here. I can't believe she's gone. It's not fair. She was such a good person."
"You got that right.