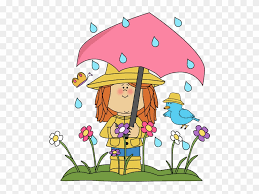 I can't believe April is here. We're a quarter of the way through this year. Spring was supposed to be March 21, but we brought April in with a snow squall. I was raised on the prairies and I'd never heard of a snow squall. I couldn't believe the wind warning and the heavy blowing snow. We had a fifty – seventy vehicle accident that morning. Winter appears to have passed and spring may be popping its head up occasionally. (fingers crossed) 
Easter is in April this year. Also, we get our second Covid vaccine this month.  It will be nice to feel ninety-five present protected, even though we'll still mask and social distance. 
Covid appears to be increasing again, mostly with the variants, even with more people are getting vaccinations against it. With spring and warmer weather coming, I'm still beginning to feel things may improve. My muse is back but not working yet. I think it's sort of a post Covid response.
I'm drafting notes, starting to write. Not a lot, but more than I have been. I'm also taking a break from my novel and writing a novella. We'll see how it goes. I'm doing a one hundred words a day and Word by Word.
Here's another excerpt from Death Southern Style.
Marie L. growled a low guttural sound deep in her throat and stood up on the bed. 
Julie Ann rolled over and automatically moved her hand toward the dog. "It's okay. Good dog, good girl. Go back to sleep." She closed her eyes. 
Marie uttered another growl. This time the hairs on the back of Julie Ann's neck stood on end. She could hear a noise downstairs. Footsteps? A door? 
Damn, she'd forgot to put the chair in front of the front door, but she'd put the new lock on. 
She laid quietly, patted Marie and shushed her. She could hear a creak on the stairs. 
She reached for Marie, but the dog jumped off the bed and ran toward the stairs. 
Julie Ann hesitated then moved to the closet and pulled the hangers aside. She closed the secret room door and climbed on to the cot. She wrapped her arms around her legs, listened and waited. She couldn't believe someone was back again, especially after the attack on Savannah. The stakes appeared to be getting higher. Perrine had died but that wasn't enough. What did they want? What were they afraid she knew and might expose?
She heard Marie growling and barking.
A man's voice shouted, "Go away and get out of here. Damn dog, go."
The barking continued. 
Julie Ann heard steps come into the bedroom. The cupboard door was opened and slammed shut. The man swore and stomped off into Perrine's room. Marie continued to bark and follow him. Julie Ann could tell where he was by the sound of his feet. She wasn't sure but it sounded like he might have a limp.
Maybe he had a bite on his ankle.
She sat quietly and shivered at the sound of someone wandering through her home, sure that it was the same man who had killed her mother and probably attacked Savannah. He probably had a gun. She offered up a silent prayer that he didn't decide to shoot Marie.
Why was he back here? This was the third time. He hadn't found anything on his previous visits so the only reason she could think of for this one was that he wanted to kill her. There was no other motive she could think of and so far, no one had found a motive for any of the killings. Why?
Maybe Connor was right – maybe she should move to a hotel.
No, she wouldn't let them chase her out of her home. Besides, she was safer here anyway. If they wanted her dead, they could find her in a hotel. They had the first night. And she might not have the same safety she had here, in Perrine's secret room. Still shivering she listened to the steps move downstairs and out the door, Marie barked at his heels.
There was silence, then a scratching at the closet door.
"No, Marie – go away." Julie Ann whispered. 
Marie continued to whine and scratch. Julie Ann jumped up, opened the door and let the dog in. "Shh, be quiet."
Marie jumped up on the cot and snuggled next to Julie Ann. Julie Ann patted her absently, "Good dog, good girl."
Everything had gone deadly quiet.
She waited for another few minutes. There still wasn't a sound. "Okay girl, let's check and see if he's gone."
Julie Ann slid the door open and slipped out into her bedroom. She stopped, pressed her back against the wall and listened.
Silence.
"Okay girl, we're going downstairs to make sure he's gone, so no barking."
The house was in total darkness. Julie Ann crept out into the hall and down the stairs. Silence echoed through the house.
She flipped the light switch. A soft yellow light flooded the room. There was no one there. The front door had been closed and locked. He'd picked the lock. She should get a new one with a bolt.
Julie Ann noticed a scrap of paper caught under the front door frame.
He must have dropped it when he left.
She scuttled across the room and grabbed it. It was folded in squares. She opened it and read it. Blindly she reached for a chair and collapsed into it, the note clutched in her hand.
I can't continue. The guilt is too much.
I don't want to live without her.
This is the only way I can escape.
Julie Ann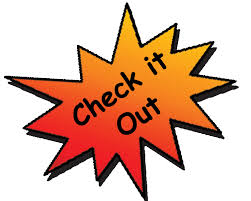 And you can follow me follow me on my blog Tuesday and Thursday at https://beverleybateman.blogspot.com/ for how I'm doing, tips, hints and guest authors. There are some exciting authors and their new books this month.