It's September? Where did the summer go?
I don't know about you, but this summer seemed to drag for the first few months and then suddenly it's almost over.
The corona virus is still with us. In fact, depending where you live, it might be worse than it was when summer started. We've spent most of the summer at home, in our yards, maybe camping but social distancing. Some businesses are open, usually requiring masks. School is starting and now they say children and teens are as susceptible to Covid as adults. And parents are trying to decide whether to send their children to school. We're having to rethink how we do things and adjust to what could be a new normal.
From a writer's point of view, I've heard from many writers that we stay home and have the time to write, but for some reason our brains turn to Covid mush and we don't seem to be able to write or produce anything. I know a few writers a who are using the time productively. And writing and finishing books. Sigh, … I need to figure out their secret, 
How are you doing these days?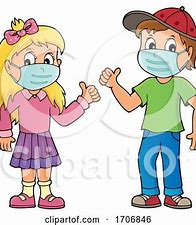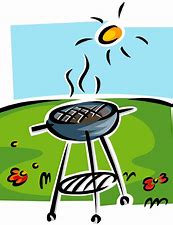 We have the Labor Day weekend coming up. I'm thinking BBQ ribs, but it won't be a big BBQ. Groups are limited to nine or under and then we slide into fall. The Canadian/US border is still closed so we're not sure if we get to go south this year. Another change in our lives because of Covid. I may have to figure out a cold, snowy winter.
I got a new computer so I'm busy figuring out Windows 10. I've been hanging on to my Windows 7. I'm working on an anthology I'd like to add to my website. At 100 words a day, not sure how much longer it's going to take.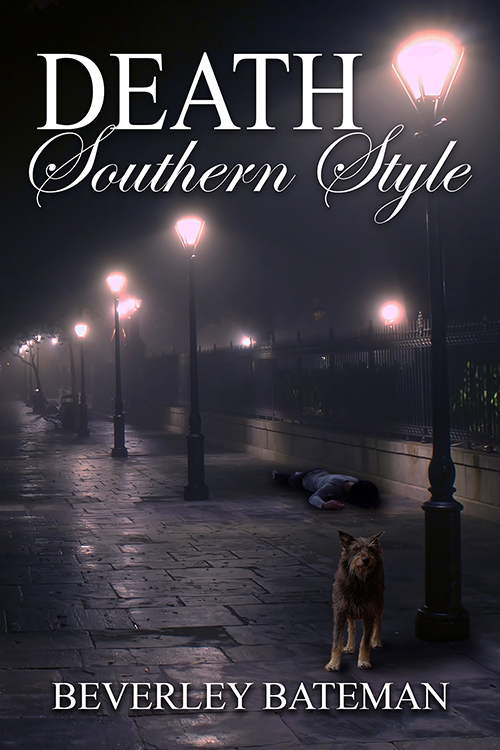 No new release, but if you haven't checked it out yet, Death Southern Style, both eBook and print, is up for sale. Here's the link to order. 

Here's another excerpt from Death Southern Style. 
A shard of light seeped through a crack in the curtains and slid across Julie Ann's face. She absently brushed her hand over her cheek, to get rid of the sensation. It didn't work. She struggled to open her eyes. She focused on the ceiling. Her mind spun in circles. She didn't recognize the room. Nothing looked familiar. Where was she? How did she get here? 
The sounds of garbage cans smashed against trucks and pavement. Water sloshed against curbs. The sounds permeating the room brought back familiar memories. The water was to clean the streets after last night's revelry. She was back in New Orleans, in the French Quarter. She didn't know of anyplace else where they cleaned the streets every morning. 
Reality crushed around her. Her mother was dead. She'd been shot. 
The garbage truck moved ahead, and more cans banged. 
Her mother had occasionally got up early and took Julie Ann for a walk through the streets to get fresh beignets from Café Du Monde. They'd strolled past those street cleaners and jumped over water to avoid getting wet from the hoses spraying the gutters.
Her mother had gripped Julie Ann's hand tightly and made up stories about what might have happened the night before. The stories included voodoo queens and ghosts who might have walked through the streets. 
The memory caused a severe ache in her chest. She reached for that warm spot she'd found last night. This morning it was cold. She wrapped her arms around herself, holding in the heartache. She'd forgotten about those times. Love for her mother flooded over her. Mom and the French Quarter had provided her with so many wonderful memories. 
She'd buried them when she'd left New Orleans. She'd got caught up in the rush and development of a successful business in the city of New York. She should have come home before this. She'd forgotten how much she'd loved New Orleans, but it was coming back. 
The events of the last two days flooded over her like a tsunami; Mom's death, the flight to New Orleans, the yellow tape and Deputy Sheriff O'Reilly – Connor. 
She closed her eyes and pulled the covers over her head to block out the bad memories, but the heaviness sitting on her chest didn't go away. An overwhelming sadness filled her whole body, but she didn't cry. She'd dried up. 
The person she loved most in her life was gone and she couldn't even cry for her anymore. Her throat squeezed shut and blocked the tears that pushed against the barricade like water against a dam. The pain was excruciating; even swallowing didn't relieve the pain. She moved her hand across the sheet again, but no one squeezed back this morning. 
Julie Ann threw the covers back and pushed her feet to the floor. She had to get showered and ready for Deputy… Connor. A ghost of a smile flashed across her lips as she thought about the linebacker-sized policeman with kind, amazing Irish green eyes, who'd carried her to her room and ordered food because she hadn't eaten. He said he'd pick her up at ten. He looked like the punctual type. 
She started toward the bathroom and stopped. Her smile dissipated. Her stomach clenched. 
In the corner of one of the chairs sat a small voodoo doll, with blonde hair and a small hole with a drop of red surrounding the heart area. 
How had it got there? How had anyone slid into the room? Why did someone leave it for her? 
She hurried to the door. It was locked. So was the window. She reached for the hotel phone and lifted the receiver. She replaced it. Deputy Sheriff Conner would be here soon, probably already on his way. Besides, if someone got into her room, the hotel staff might be involved. 
She hadn't been hurt – yet. Was the doll a warning? It was obviously meant for her. Did they expect her to run back to New York?
Anger flared and she grabbed the damn doll and slammed it against the wall. A vision flashed before her when she touched the doll. It was a group, not one person. They were blurry. She didn't recognize anyone. 
She stared down at the doll. She recalled her mother taking her to a small shop. The woman had them join hands. She'd lit a flame, passed their hands over it and recited some kind of spell. Perrine had said something about a vision or passing on a vision. The memory was foggy, and Julie Ann had no idea what her mother meant. 
Was this it? She'd had flashes occasionally but brushed them away. They were usually about her or someone she knew. If she ever mentioned them in New York, people raised their eyebrows and made some comment about seeing a psychiatrist. So, she tried to bury the visions, or at least not mention them. 
Julie Ann picked up the doll and held it. She closed her eyes. Again, there was a flash of a man and behind him several people. They were so blurred it was hard to make out any features, even if they were male or female. The one in front was definitely male. She'd never seen him before. 
The images faded. She only felt emptiness.